GAR is heading south to be part of HU Snowy.
Really excited and looking forward to meeting up with like minded adventure riders from around the globe.
Horizons Unlimited Snowy Mountains (Aus) Travellers Meeting
Friday Nov 18 – Sunday Nov 20, 2016 – Jindabyne, NSW
Horizons Unlimited Snowy Mountains Event Schedule
The event is taking place from Friday, Nov 18 to Sunday, Nov 20, 2016.
Go to http://www.horizonsunlimited.com/events/snowy-2016 for entries and more info.
Over the course of the event there'll be talks, demonstrations, workshops, discussion groups, challenges and competitions, with many presentations being repeated so you won't miss out.
As well as hearing inspiring stories of overlanding adventure from around the world, you'll get the low-down on preparing for your journey, navigation, first-aid, photography, filming and a host of other essential topics. Whatever your past experience or future plans may be, there's something for everyone.
Friday – Registration opens 12:00 pm. Presentations, workshops and films starting at 2:00 pm until 9:00 pm. Lunch and Dinner will be available on site.
Saturday – Presentations, demos, tech sessions, forums/discussions starting at 9:00 am until 9:00 pm. Breakfast, lunch and dinner on site.
Sunday – Breakfast on site. Presentations from 9:00 am until noon. Clean up and pack up for departure by 1:00 pm.
More detailed schedule can be downloaded here approx 1 week before the event, and will be posted at the event.
PLEASE NOTE: The schedule is subject to change at any time – all the presenters are volunteers and travelling, thus they may be delayed or unable to get there. Some may have anxiety attacks and be unable to perform! 😉 And sometimes travellers show up unexpectedly with great pics and stories, so we try to fit them in!
Motorcycle-related presenters at HU Snowy Mountains
2016

so far…
Murray and Carmen Evans
Round South America – 6 months, 12 countries, 33000 km two-up circumnavigation of South America
Murray and Carmen spent 6 months circumnavigating South America two-up on a motorcycle in 2013. Not knowing quite what they were 'in for' was probably a good thing, as they were well into their dream adventure before it dawned on them just how much they'd 'bitten off'. They crossed high mountain passes, sandy deserts, enormous salt flats, rode though muddy Brazilian rainforests, floated down the Amazon, and travelled to seldom-visited Guyana, Surinam and French Guiana (which are geographically and culturally isolated from the rest of South America).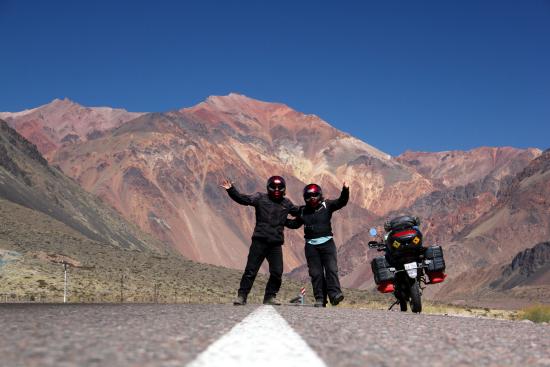 Through the eyes of two biologists they'll share their stories, giving you an insight into what to expect if you plan to travel in South America (particularly more off-route places). Based on what worked and what didn't, they'll give you their tips on adventure travelling two-up on a motorcycle, starting with how to convince the rest of your family that it's a good idea!
Murray and Carmen Evans are an Australian-Venezuelan couple who share a passion for travel and motorcycles and have had two-up motorcycle adventures in Argentina, Vietnam, Turkey, Morocco and have circumnavigated Australia and South America.
As soon as I had enough money in my pocket during University years, I went backpacking with friends. Once they longer wanted to explore further, I ventured out solo for 2 to 3 months a year. At home, I would spend my weekends riding my sportbike through NSW gorgeous countryside. It wasn't until I was exploring some winding roads in Northern Thailand and parked my bike next to an Australian plated bike that I knew that riding my own bike around to explore the world is what I wanted to do.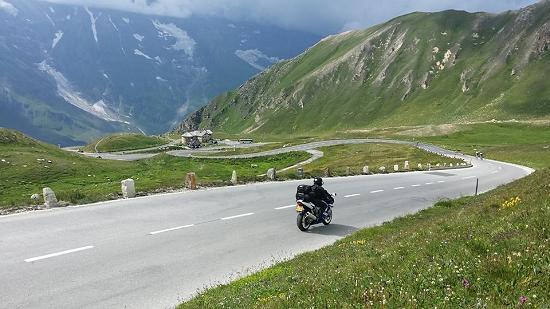 Over the next years, I have been exploring both Australia and other parts of the world on various road bikes in the hope that I will one day be able to use the skills and knowledge I have collected to complete my own RTW.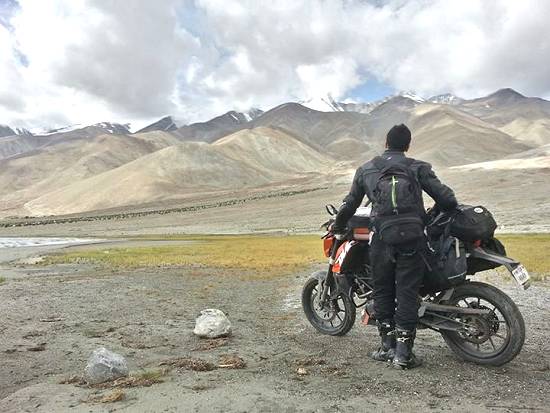 Ashim is a road rider and backpacker whose 2 hobbies merged into overland travel. Riding out smaller trips with a dream of an eventual RTW. Meanwhile, he keeps the travel fires burning on shorter trips. Ashim is a moderator of the HU Motorcycle Adventure Travellers Facebook group.
Go small, go slow, go solo (sometimes)
– 50,000km in the saddle of a CT110 Postie bike around Oz
Spending two years on the road on an underpowered postie bike, tackling outback dirt tracks is not everyone's idea of adventure. You have to adjust your attitude and approach the journey with a sense of humour and loads of patience.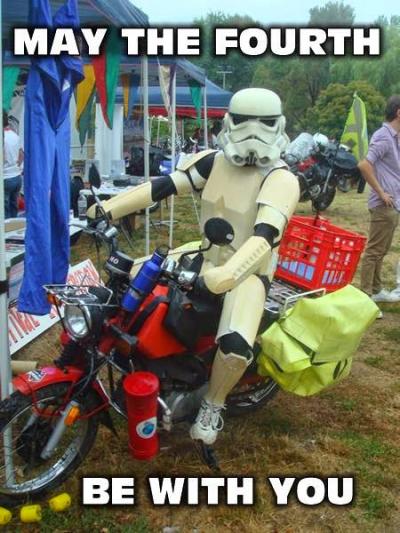 Completing a full lap and visiting Big Things along the way, Jacqui travelled more than 50,000km without a breakdown or even a flat tyre. Along the way she met Linda Bootherstone and the plan is to take their posties up to the tip of Cape York.
2 Aussies Triumph in America & Canada
How did a proposed road trip following the Mississippi and the history of Blues and Jazz from Chicago to New Orleans turn into a 7 month motorcycle adventure? 1 Triumph Tiger 800 and 1 Triumph Bonneville? An adventure bike and a classic road bike. You couldn't get 2 more dis-similar bikes (there supposedly was our first mistake).
From LA to LA. 7 months riding up to Alaska, across Canada and zig-zagging North America. Did we have a great time? Did we follow the Mississippi? You bet. Should you do it? Let's talk Tail of the Dragon, Road to the Sun, Top of the World Highway, Route 66, Pacific 1 Hwy, Blue Ridge Parkway and other 'best of motorcycle rides'. Let's talk running out of fuel as a Grizzly bear comes out of the forest, or eyeballing a Bison in Yellowstone National Park. Let's talk Blues in Memphis and jazz in New Orleans. If you decide to go to North America on a motorbike, it will be an experience you won't forget and we can make the decision for you easier.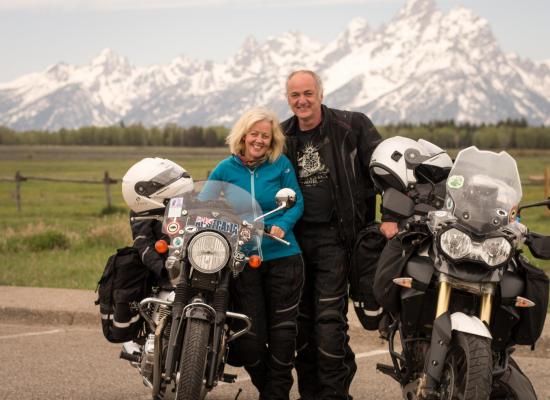 David and Pamela Hyde are totally novice (mature) riders who got inspired by Horizons Unlimited and went on the most awesome 7 month motorcycle adventure riding from LA to LA via Alaska, across Canada and zig-zagging across North America.
RTW two-up! and Roads Less Travelled London to Melbourne
Two up around the world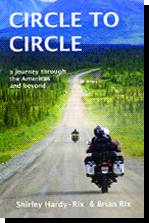 We rode from the bottom of South America to the top of Alaska. A lap of Western Europe and southern Africa before heading home to Australia. 16 months on the road, more than 82,000 ks through 32 countries. We crossed the Andes, deserts, visited Antarctica and Galapagos. It was the ride of our lives!
London to Melbourne on roads less travelled
We left London with a year to get home to Melbourne. We were on the Isle of Man for the TT and rode the circuit on Mad Sunday. We travelled through the European heatwave and down the Dalmatian coast, through Greece and Turkey. Into Iran and then Pakistan where we had to ride under armed guard on some dangerous roads. We rode high into the Karakoram mountains, then through Nepal, India, Thailand, Cambodia, Malaysia and Singapore and home into Darwin.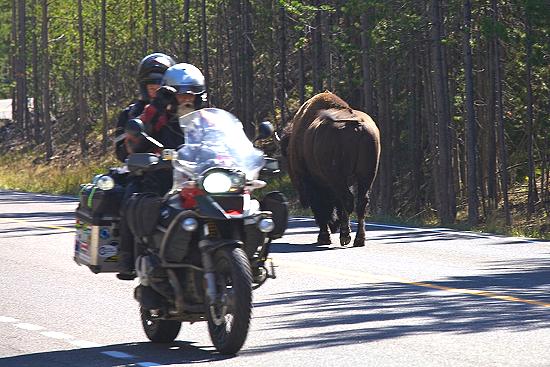 Shirley and Brian have written 3 books about their travels: Two for the Road, Circle to Circle, and their newest – The long way to Vladivostok. The books will be available at the event – get your copy signed!
Martin Williams
Eating the elephant – a mouthful at a time
A motorcycle tour up the east of Africa from Capetown and on to Nordkapp, Norway. Focus is on info on visas, border crossings, shipping
At the beginning of November 2015 I set off on my 25 year old KLR from Cape Town on a very lightly planned trip up through the east side of Africa to Europe. On the way the trip got extended and ended up going on up to North Cape (Nordkapp) in Norway. In a nice piece of unplanned symmetry the trip started with the HU Meeting in South Africa and finished at the HUBB UK meeting.
Whilst the presentation will cover the whole trip it will focus on the African segment which occupied 6 months, traveling up through all the countries in the eastern half of the continent. I'll address the practicalities of budget, timing, equipment and cover the current situation for getting visas, border crossings and shipping on and off that continent.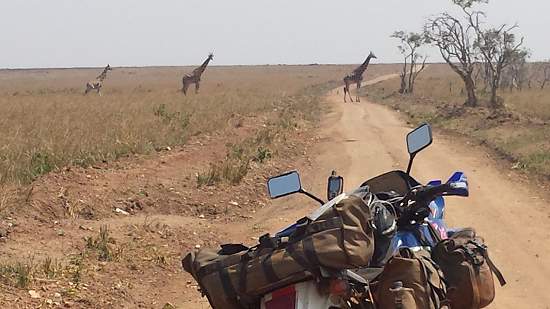 A motorcyclist for 40 years, attendance at the Australian HU Meeting in 2010 found me saying "I can do that" and the next year setting off from Vladivostok to cross Russia to the UK. Subsequent trips have taken me to Ireland and Morocco, and now in this last year up through the full length of East Africa and on into Europe.
Bike mods and ergonomics!
Brian will host a bike 'Show and Tell' – bring your bike and show us your favorite travel mods. Critique and discussion.
When you picked up your new bike, did they take the time to make it fit you? You'll learn the amazing difference a properly setup bike makes to your riding fun.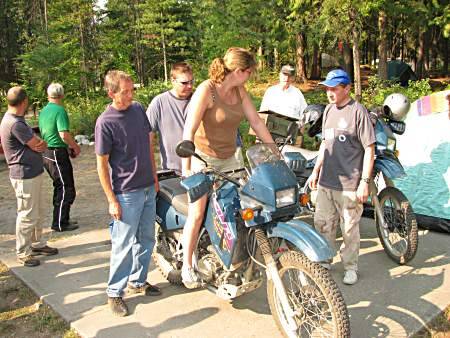 Motorcycle shipping – Containerised bike shipping by sea
Dave will be available to answer questions about bike shipping by sea. Will provide actual loading process as a visual, but with 19 years experience he can offer advice for anyone with bike transport questions.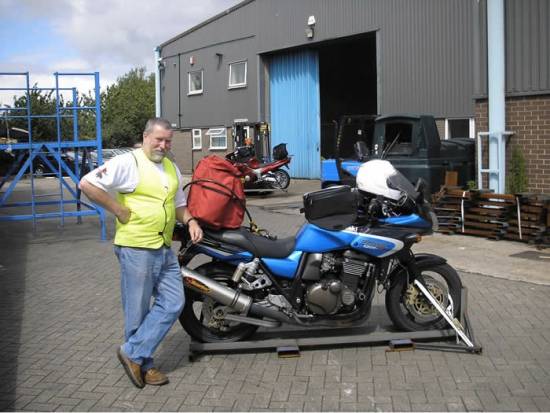 Get Routed ships bikes around the world, specialising in Australia to NZ, Europe & USA. Dave has 19 years experience shipping motorcycles from and back to Australia. Approaching 70, he is still keen to travel. Mostly he wants to see more of USA/Canada and Europe.